Get an Ultimaker S5, for less
A huge saving for a limited time
Celebrate the merging of MakerBot and Ultimaker with our new, limited-time, Ultimaker S5 sale! Join the future of 3D printing and start printing everything from plastic to metal, today!
Industrial production power on your desktop.
This unique production solution gives busy engineers and designers the freedom to focus all day on doing their best work. Transform your office 3D printing workflow with automated material handling, air filtration, and filament humidity control. The Ultimaker S5 Pro Bundle boosts productivity, flexibility, and confidence to unlock demanding applications with an extended range of materials.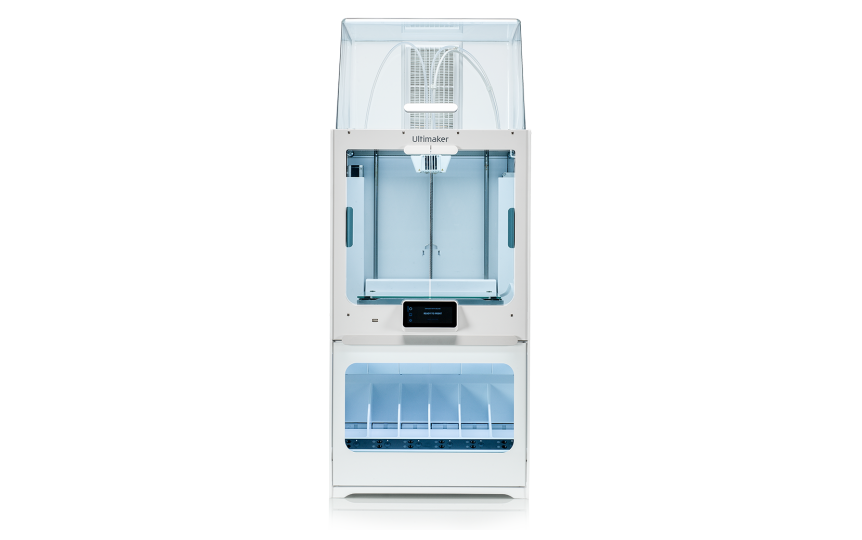 Powerful, Reliable, Versatile.
Our flagship 3D printer offers reliable dual extrusion on a larger scale. Create functional prototypes, production tools, and strong end-use parts made from advanced polymers and composite materials – thanks to tested, predefined print settings. The Ultimaker S5 also features advanced active leveling, filament flow sensors, and an intuitive touchscreen to make your 3D printing experience simpler and easier.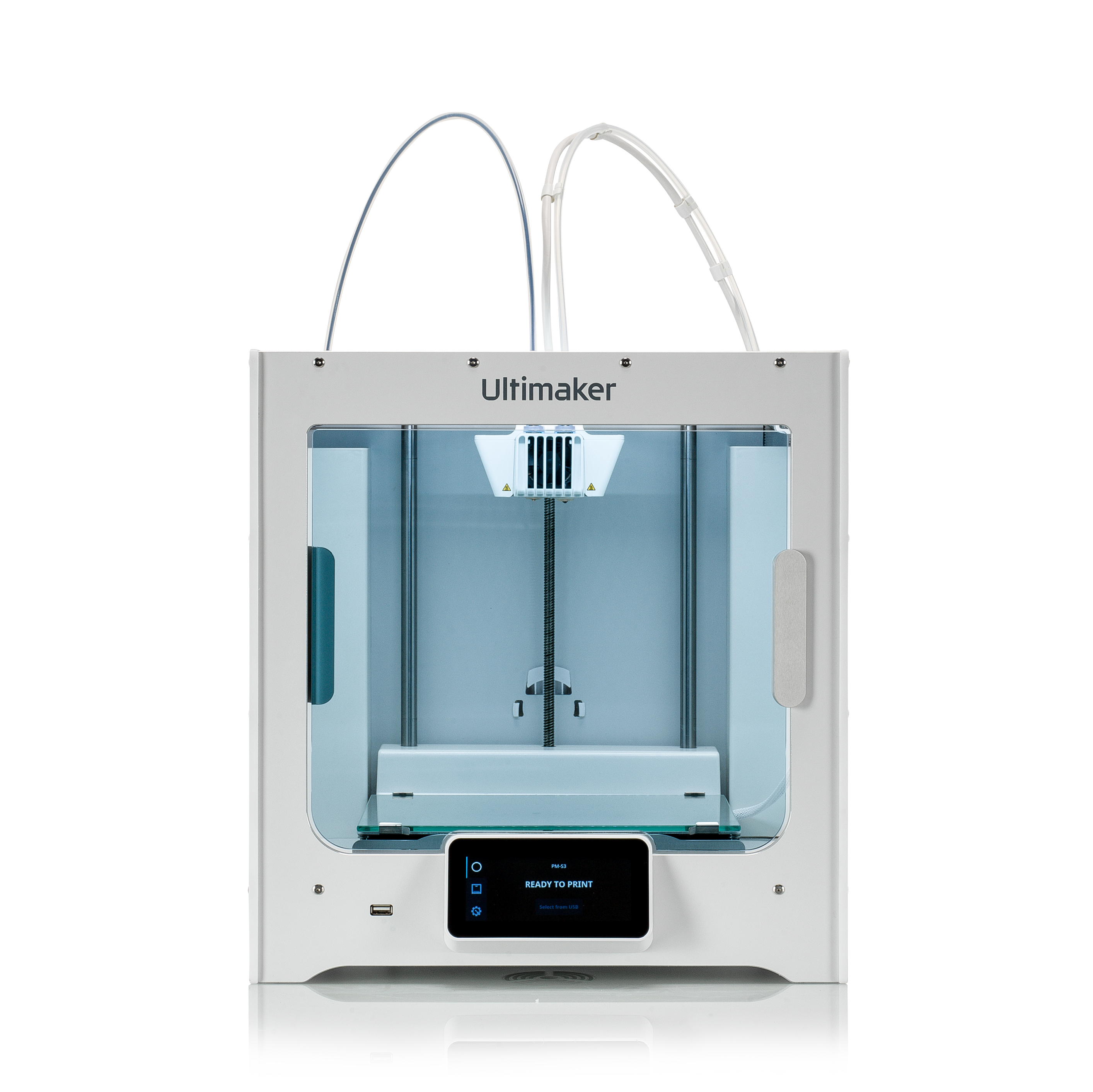 Massive performance in a small footprint.
The new Ultimaker S3 delivers high-quality, composite-ready performance – in an efficiently compact size. Packed with our latest technology, it is as easy to use as it is powerful, offering the most cost-effective way for disruptive businesses to adopt in-house 3D printing.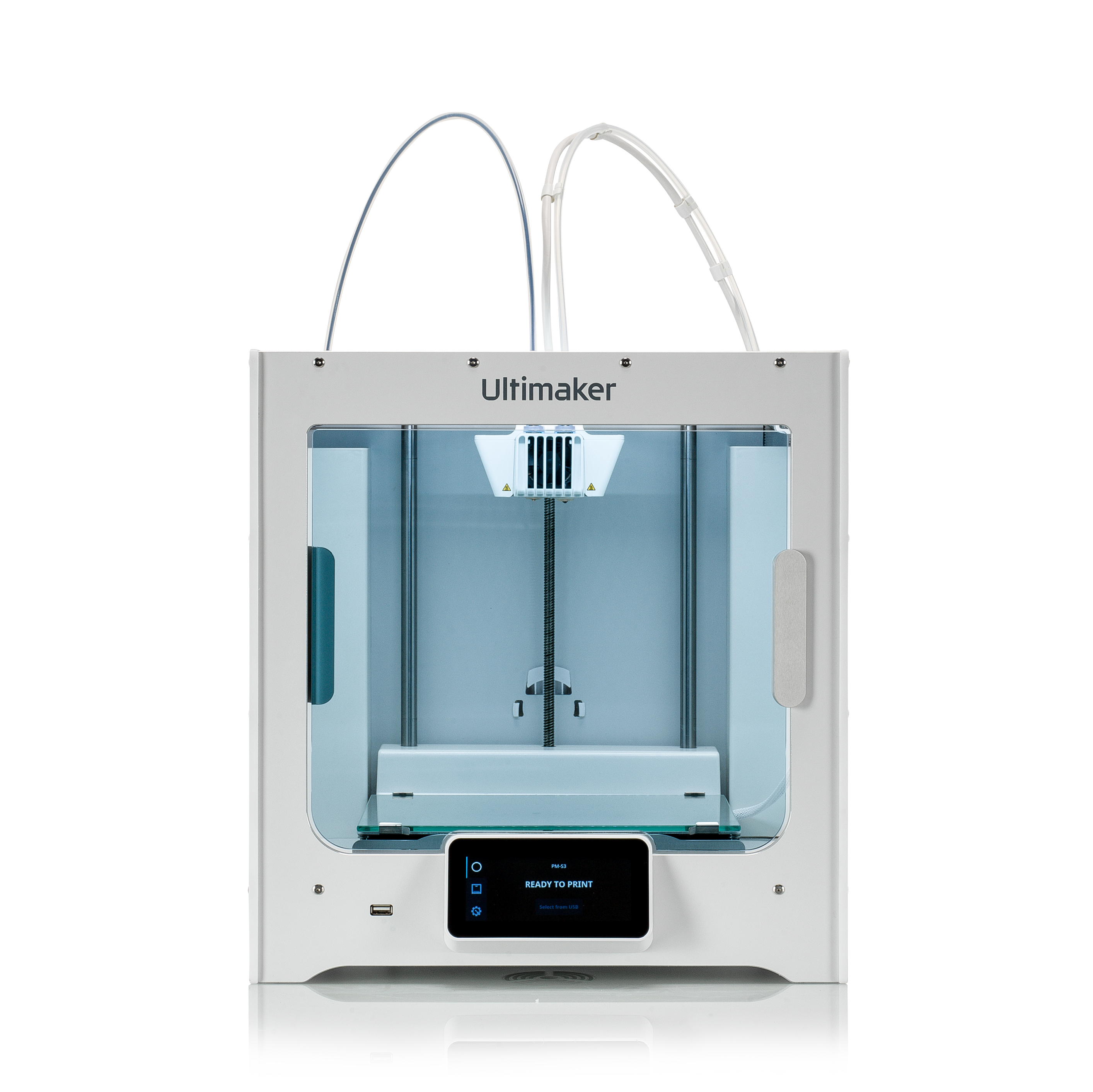 Award-winning performance.
Ultimaker 2+ and Ultimaker 2+ Extended offer affordable and reliable single extrusion printing – suitable for rapid prototyping and concept models. Choose between fast or detailed prints with its swappable nozzles. And get the consistent extrusion and choice of materials you need with a geared feeder and heated build plate.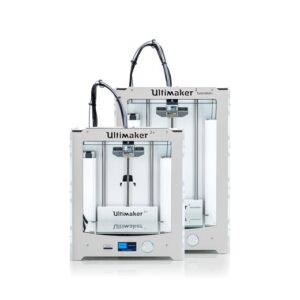 How To Choose The Right 3D Printer
Want to get a competitive edge in prototyping and production? Then an in-house 3D printer is an essential tool. This guide tells you everything you need to know to help you choose the right printer for your application.
3D Printer Emissions and Air Quality
The increased popularity of desktop 3D printing has triggered an increased concern: How does 3D printer emissions affect indoor air quality? Based on impartial research and data, this white paper answers that important question.
Getting Started with office 3D Printing
This white paper highlights how you could adopt in-house 3D printing more widely at work. Get key insights to improve your product development cycles and reduce costs through more agile design and prototyping.
From prototypes to manufacturing aids to end-use parts.
Ultimaker 3D printers are ideal for a range of applications and deliver the quality results you need.
Design, Prepare, Print, Manage.
Whether you want one-click printing from CAD or to prepare your print to the finest detail – our software tools fit any workflow, with easy print management via the cloud
Perfect Prints, Everytime.
An open filament system and a diverse Ultimaker Material Alliance program mean your printed parts are right for the job – exact, custom, and built to last.
Specialized guidance from independent local advisor for hight-net-worth investors
Take Control of Your Workflow with Ultimaker